Paintless dent repair also known as pdr is a process for removing minor dents, dings, creases, and hail damage from steel and aluminum body panels on vehicles. Pdr saves time and money over conventional auto body repair methods. By gaining access to the backside of a dent, using specialized tools and lighting a dent can be massaged out. Most minor dents can be repaired in a few hours versus days for conventional repairs.
Conventional body shop repairs typically require grinding the paint off, using body filler (bondo), sanding the filler, priming the repair area and repainting the entire panel. Although this method is needed for large repairs or major collisions, this is not necessarily the best method for small to medium size damage or hail repair.
Btown Debt  Repair can save you time and money, returning your vehicle to pre accident condition. You keep your factory finish which helps maintain your vehicle's value.  There are no concerns with paint matching, over spray , future paint peeling or the difference in the shine of the newly painted panel. Most repairs are lower than insurance deductibles, but if not we will work with all insurance companies and handle all the necessary paperwork for you. Call today for a free estimate or text a picture of your damage for a quote.
Before:
After:
Although minor scratches may not affect the way your vehicle performs they can be annoying to look at and diminish your vehicle's value. You don't have to live with your vehicle's scratches. Scratch repair doesn't have to take days in a traditional body shop which can be costly and time consuming. And at times the repair may not necessarily be a quality repair.  There are basically two types of scratches, light or sacrificial and deep scratches which may go to the primer or bare metal and can rust over time. Light scratches can usually be repaired in a few hours with a light sanding and buffing. Although deep scratches require more time, they still may not require the repainting of the entire panel which saves time, money and an impact to the environment.
Whether it's a leased vehicle ready to be turned in or your pride and joy call for a free estimate today.
Although a hailstorm is nearly impossible to avoid, having your damage repaired doesn't have to be that complicated. Btown Dent Repair takes all the legwork and hassle out of the repair process. For the vehicle owner there is a three-step process, 1. file a claim, 2. schedule your vehicle and drop it off,  3. pick it up when it is finished. We will handle the rest.
Before: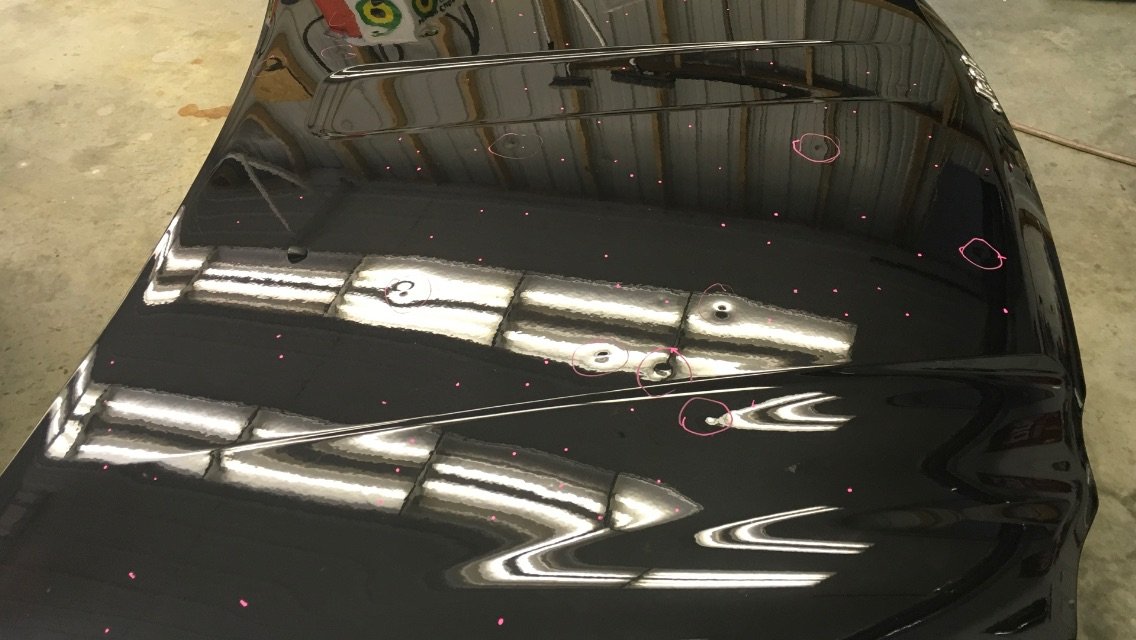 After:
We use a process known as paintless dent repair. We massage the dent out from the back side with special tools and we have years of experience with this process. Your vehicle will be returned to its pre storm condition without the need for new body panels or repainting which is better for your vehicle and the environment.
With the latest in technology and highly skilled technicians your vehicle will be repaired to pre-loss condition in a matter of days not weeks with the conventional repair methods. We work with all insurance companies handling the claim from start to finish. You have already been through enough by dealing with such a storm. We will make this experience as easy as possible. Just because your vehicle has gone through hail doesn't mean you have to.  Call to schedule or for a free estimate.
Eventually most cars will suffer from gravel , salt and sand leading to chipped paint that take away from your vehicle's appearance and value. You could use a traditional body shop and spend hundreds of dollars and days without your vehicle but that isn't necessary anymore. You now have a option to utilize an advanced paint chip repair process whereby we are able to eliminate small paint chips and scratches in a matter of hours without repainting the entire panel. This is an excellent long term, reliable,  cost effective repair. Prevent rust and vehicle devaluation. This type of repair is better for the environment, your vehicle and your budget. Call today for a free quote.
Before:
After:
If you have a scratch, dent or even a tear in your bumper btowndentrepair offers one the best repair for your vehicle. Damaged bumper may not effect the way your vehicle performs it differently detracts for the appearance and hurts its value.
Btowndentrepair offer the repair that is the best option for each customer. Most repairs can b done in just a few hours. No more going days without your vehicle and dealing with rental cars. And since most repairs are under you deductible no insurance hassles as well.
We use the very best of material so color match is never a problem.

Before: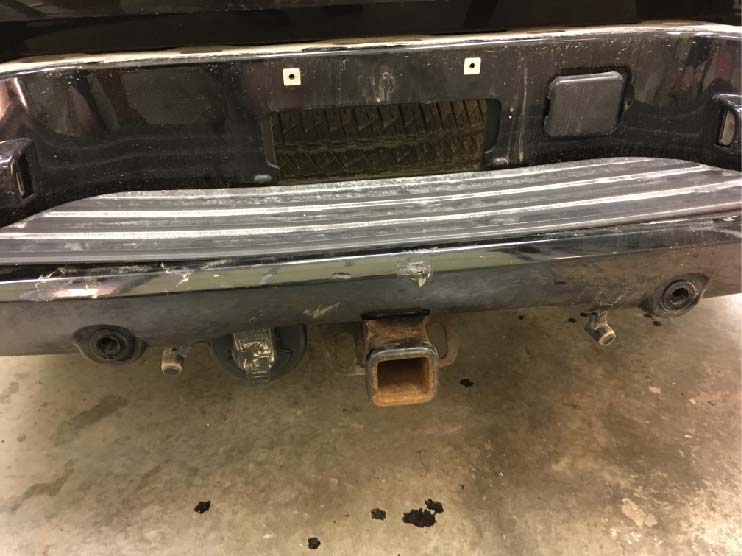 After:
Before:
After:
Before:
After: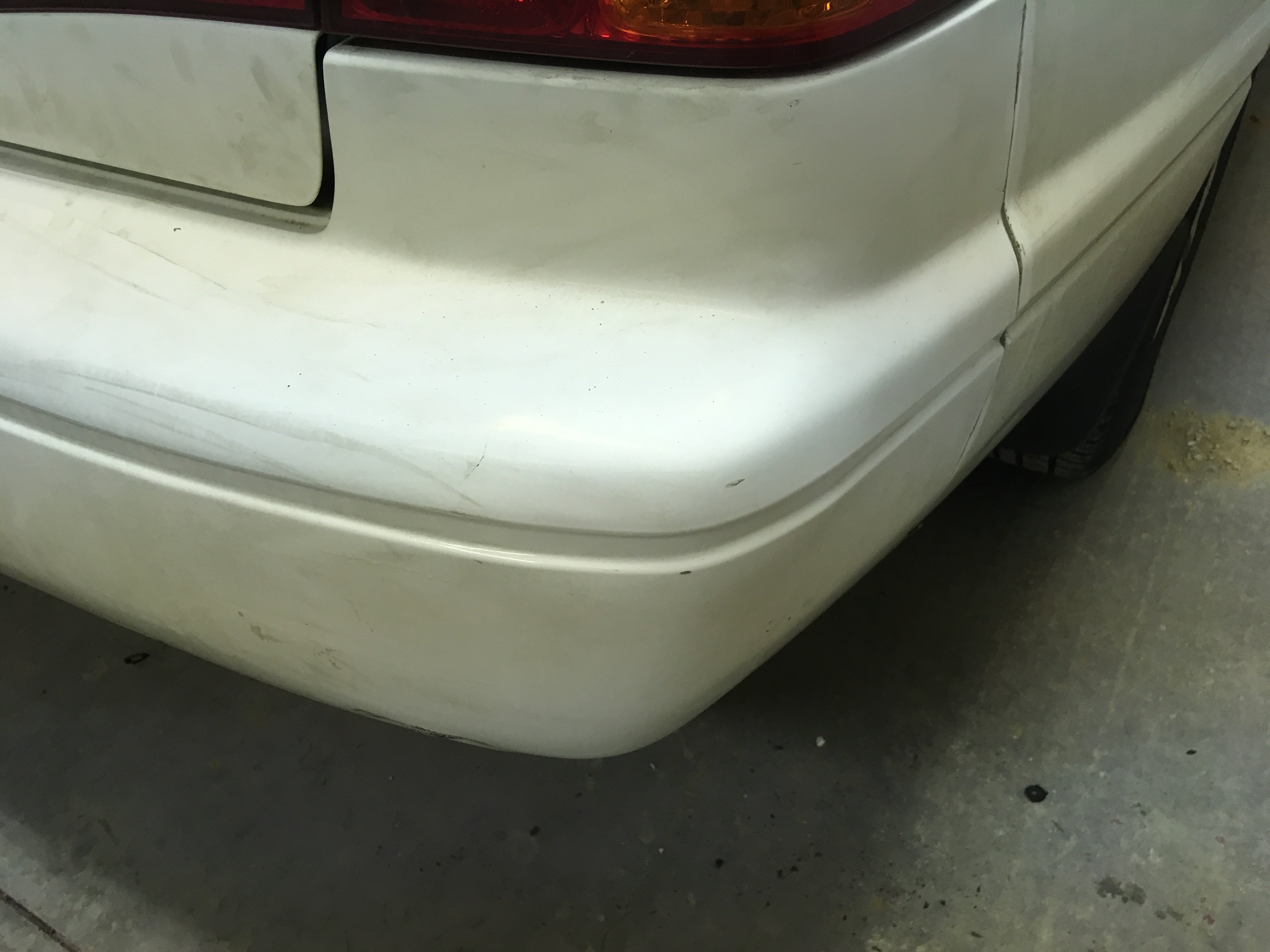 Dull or foggy headlights are a safety hazard and are aesthetically unappealing. While they make your vehicle look older and potentially lower the value, they are also a road hazard. While driving at night, your visibility is decreased and other drivers' ability to see you is also affected. Nighttime driving has its own challenges with decreased vision and depth perception issues. Foggy or oxidized headlights can make it far worse.
There are many do it yourself remedies that are ineffective and expensive which can actually do more damage than good. So trust a professional when it comes to your safety on the road.  
Btown  Dent Repair can restore the headlights on your vehicle to their former, like new, condition and increase both the appearance and resale value of your vehicle by removing the old oxidized faded clear coat and replacing it with a high quality uv resistance clear coat that will last for years to come.
Call today for a free estimate and in just a few hours your vehicle can look new again and keep you safe on the road with better visibility for you and other drivers.
Before:
After: